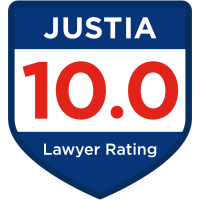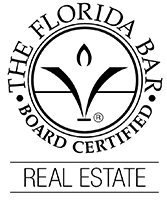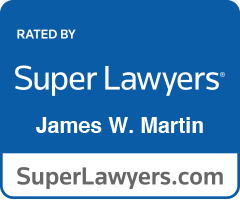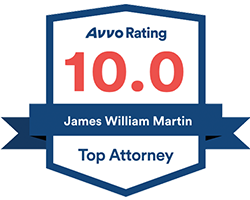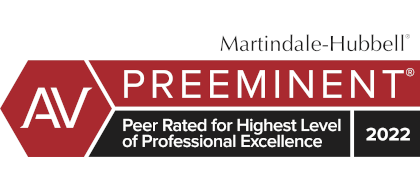 Pinellas County Probate Attorney
This page was written by Pinellas County, Florida probate attorney James W. Martin, who is also Board Certified in Real Estate Law by The Florida Bar, and was last updated on May 16, 2023.
The Pinellas County probate court averages more than a thousand new probate cases a month. Pinellas County probate lawyers work in one of the busiest probate courts in Florida. And Pinellas County has only two probate judges: one in St. Petersburg and one in Clearwater. For these reasons, the best probate attorneys in Pinellas County need the knowledge, skill and experience that is earned by many years of experience in probate matters in order to be quick and efficient and have their probate cases opened, administered, and closed as quickly as possible.
For many years, Pinellas County was considered primarily a retirement community with an aging population, so probate has always been a large part of law practices of St. Petersburg's attorneys. The 1980s and 90s brought world-wide attention with opening of the Dali Museum, Vinoy Hotel, and Tampa Bay Rays Tropicana Field, and made Pinellas County a popular place to live, as well as visit. Increasing the population naturally increased the number of probate cases.
Probate cases are just like any other court case and are opened by a lawyer preparing a petition for administration that is filed with the Pinellas County Clerk of Court. All documents are filed electronically using a state-of-the-art efiling portal that is mandated by the Florida Supreme Court and is maintained by the Florida Courts E-Filing Authority. The filing process results in the probate clerk receiving the filed documents for probate cases in this county. The clerk is responsible for keeping the probate court's records of petitions, orders, and other documents filed in each probate case. 
Once the probate case is opened by filing a petition for administration, the deputy clerks in the probate clerk's office review the petition and documents filed with it and compare them to a checklist of items required by law to be filed with a new probate case. The probate clerk then (electronically) passes the new probate case file to the probate judge to review the petition and documents and decide whether to enter the order for administration of the particular type of probate to be opened.
After the order is entered, the probate attorney prepares additional documents for the probate administration, including such things as a notice to creditors, notice of administration, and inventory, which are then served on various persons who are interested in the probate case and who have an opportunity to consent or object to those additional documents.
Probate cases in Pinellas County vary in complexity and time. Some can be opened and closed in a month, others take six months to a year, and still others may take several years. It all depends on what the person who died left behind in terms of assets, debts, family, creditors, and so forth. Each case is different, but the skilled Pinellas County probate attorney will apply his or her knowledge and experience to resolve the issues and complexities as quickly as possible for the benefit of his or her client.
By the way, the probate judge, probate clerk, and probate court are not the actual legal names given to them by Florida law. The Circuit Court for the Sixth Judicial Circuit of Florida is the actual name of the court, and probate cases are filed in its Probate Division. Circuit Court Judge is the actual name of the probate judge that hears cases filed in the Probate Division. The Pinellas County Clerk of Court is the actual name of the probate clerk, and the Clerk has many, many duties in addition to probate cases.
So, why are there so many probate cases in Pinellas County? Perhaps a reason is that Pinellas County has the most dense population in Florida, even surpassing Miami-Dade County.
Jim Martin served on The Florida Bar Probate Rules Committee for 6 years and served twice as chair of the St. Petersburg Bar Association Probate Law Section.
If you have the need for a St Petersburg Pinellas County Florida probate lawyer, you may use the contact form below or call Jim Martin directly at 727-821-0904 or email him at jim@jamesmartinpa.com for a free initial consultation.
Get in Touch
Fill out the contact form or call
(727) 821-0904
to schedule your free consultation.
1

Free Consultation

2

Over 40 Years of Experience

3

Video Conferencing Available