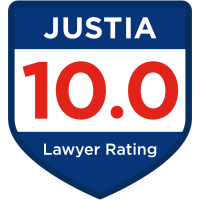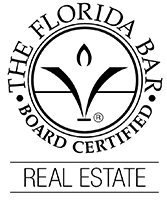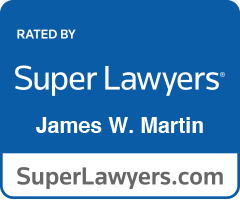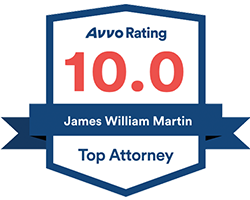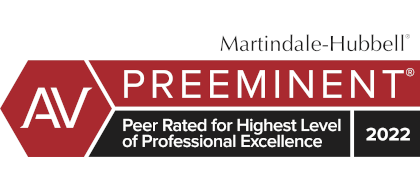 Privacy Policy
Effective Date: July 24, 2022
This privacy policy details the ways in which this website collects information, what information it collects, and what James W. Martin, P.A. does with that information. You can always visit this page for the most up-to-date version of this privacy policy.
Collection and Use of Information
This website collects two types of information from its visitors: anonymous information and personal information.
Anonymous Information
You do not have to provide any personal information to use many of the features of this website. However, your web browser or application may automatically provide certain information about you ("anonymous information"), such as your IP address, which may include your geographic location; details about browser software, operating system, and device; access dates and times; and referring and exiting URLs. James W. Martin, P.A. uses this information, both individually and in the aggregate, to understand how visitors use this website and to improve its content and your experience visiting this website. James W. Martin, P.A. and its providers may retain this type of information indefinitely, or to the extent permissible by law.
Personal Information
This website contains certain features, such as contact forms, where you have the option to affirmatively provide information about yourself ("personal information"). You may be asked to provide personal information, including your name, address, email address, and telephone number(s). You have no obligation to use these features of this website. If you choose to provide this personal information by submitting a contact form on this website, James W. Martin, P.A. may use that information to contact you and to improve subsequent communications with you, if any. Information transmitted on the internet, including via the contact forms on this website, is not secure and should not be sent if you consider it to be confidential. The submission of a form on this website does not constitute attorney–client communication and does not create an attorney–client relationship. Do not disclose confidential information, including any information that may expose you to civil or criminal liability, via contact forms on this website. James W. Martin, P.A. may retain information collected from contact forms indefinitely, or to the extent permissible by law.
Use of Cookies
This website uses "cookies" (small data files) to improve the website's functionality and visitors' experience. These cookies do not identify you personally and do not give access to your computer. You can disable cookies in your browser or application settings, but doing so may result in reduced website functionality. By visiting this website and not disabling cookies, you consent to its use of cookies for the purposes described in this policy. James W. Martin, P.A. and its providers use third-party analytics providers (such as Google Analytics) to understand how visitors use this website. Google Analytics uses cookies to collect information about visitors, but it does not receive personally identifiable information through these cookies. You can review the Google Analytics privacy policy for additional information. This website may also use the Google AdWords "remarketing" service to serve advertising on third-party websites (including Google) to previous visitors of this website. This service also uses cookies, and any information collected will be in accordance with Google's privacy policy.
Do Not Track Requests
This website does not respond or otherwise take any action with regard to "Do Not Track" requests.
Third Parties and External Links
Some pages on this website may contain hyperlinks to websites of third parties. James W. Martin, P.A. takes no responsibility for third-party content or websites, nor for any information you disclose to third parties by visiting their websites.
Opting Out
Users seeking to opt out of receiving communications from James W. Martin, P.A. may reply to any marketing communication with the subject line "unsubscribe."
Amendment
James W. Martin, P.A. reserves the right to amend, modify, delete, add to, and change this website and this privacy policy at any time and from time to time without notice.
Get in Touch
Fill out the contact form or call
(727) 821-0904
to schedule your free consultation.
1

Free Initial Consultation

2

Over 40 Years of Experience

3

Pinellas County, Florida Probate Attorney