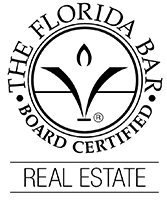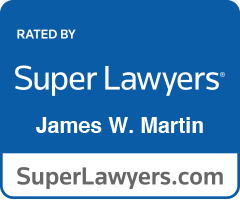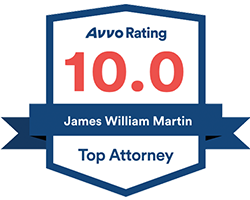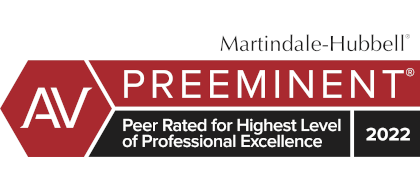 Probate and Estate Planning
Real Estate in Probate
When Florida residents create their estate plans they consider what happens to their real estate, so real estate in probate is an important legal practice area for St. Petersburg real estate attorney Jim Martin.
Florida Estate Planning Law
Estate planning for Florida residents must be based on Florida law because each state has unique probate laws. Probate in Florida differs from probate in New York. Trusts in Florida differ from trusts in Ohio. There are certainly similarities among state probate and trust laws, but in the end, each state differs. That's why it's important to have a Florida lawyer assist in estate planning for Florida residents.
Estate Planning Process
Estate planning considers three things: your family, your assets, and your desires. Documents are drafted to accomplish your plan based on existing laws and various situations. These documents may include wills, trusts, powers of attorney, declarations of preneed guardian, designation of health care surrogates, and living wills. Estate planning lawyers are taught and trained to draft these documents based on their clients' desires.
Probate Process
When a Florida resident dies, some property passes automatically to beneficiaries and some property passes through probate. Estate planning can reduce the need for probate, but when probate is needed there are several steps involved, and each step must comply with court rules, as well as state statutes. Probate lawyers are educated and trained to deal with these requirements.
In a typical probate estate, there are beneficiaries, creditors, taxing authorities, and a personal representative. Each one should have its own lawyer because there is no such thing in Florida as "the estate lawyer". The lawyer for the personal representative represents only the personal representative and does not represent the beneficiaries or the creditors or even the "estate".
The Florida Probate Code governs compensation of attorneys for personal representatives. Here are some things to keep in mind: (a) there is not a mandatory statutory attorney fee for estate administration; (b) the attorney fee is not required to be based on the size of the estate; (c) the percentage fee provided in the Probate Code may not be appropriate in all estate administrations; (d) the attorney fee is subject to negotiation between the personal representative and the attorney; and (e) the selection of the attorney is made at the discretion of the personal representative, who is not required to select the attorney who prepared the will.
Living Trust Process
When a Florida resident creates a living trust, it means the resident signed a trust agreement during his or her lifetime and funded it with real estate, stocks, LLCs, bonds, cash, or other assets. If properly created and funded, the assets in the living trust avoid probate when the Florida resident dies. However, probate might still be required for other assets, or to clear claims of creditors. In addition, some assets should not be transferred to a living trust. Drafting a living trust agreement is one of the documents that estate planning lawyers prepare, along with a last will and testament.
Florida Probate and Estate Planning FAQ
The underlying legal concepts in Florida estate planning arose hundreds of years ago in England, long before Florida became a state. This can make it difficult to understand the documents and terminology. So, Pinellas County probate attorney James W. Martin has written Florida Probate and Estate Planning FAQ that provides frequently asked questions and answers to explain concepts and words used in Florida probate proceedings, wills, trusts, and estate planning.
Articles on Probate and Estate Planning
St. Petersburg probate and estate planning attorney James W. Martin has also written articles on Florida probate and estate planning.
Florida Probate and Estate Planning Blogs
The Florida Lawyer Jim Martin Blog has many tips and comments regarding Florida probate and estate planning. They are found under the topic Probate Wills Trusts Estate, and can be further refined by clicking on a Tag. All blog entries can be seen in the Archives.
Probate and Estate Planning Client Questionnaires
The forms page includes the Probate Client Questionnaire and the Estate Plan Client Questionnaire for clients to complete and send to Jim Martin with information regarding their probate and estate planning matters.
Get in Touch
Fill out the contact form or call
(727) 821-0904
to schedule your free consultation.
1

Free Consultation

2

Over 40 Years of Experience

3

Video Conferencing Available