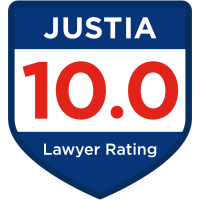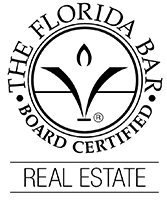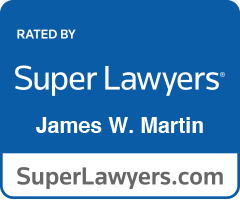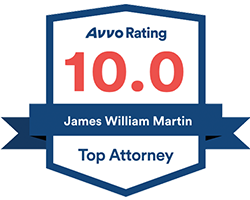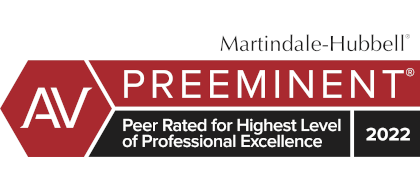 Probate in Pinellas County, Florida
Probate attorney James W. Martin understands that dealing with probate matters can be a difficult time for families who have lost a loved one in Pinellas County, Florida. Comprehensively trained and experienced as a probate lawyer, he is here to guide you through the complexities of probate administration and litigation with a diligent and compassionate approach. With years of experience in probate law, he is seasoned in navigating all facets of the process, whether you're dealing with the probate process following the loss of a loved one, or acting as successor trustee of a living trust that necessitates trust administration. He aims to provide the most effective legal advice and representation while prioritizing your peace of mind. When you need clarity, support, and strategic guidance during probate, James W. Martin, P.A. is just a phone call away at (727) 821-0904 or email jim@jamesmartinpa.com. Trust in his capability to safeguard your interests during a challenging time.
Probate Administration
In the heart of Tampa Bay, Florida resides probate attorney Jim Martin, with significant knowledge in managing probate matters. Handling an estate, large or small, is an important task and the legal basis on which it stands can often be complex. He offers legal guidance and support through this intricate process, alleviating your burden with knowledge and integrity.The complexity of probate involves the probate court appointing a personal representative for the estate. This is a critical role as this individual is then tasked with the management of the deceased person's assets such as real estate, financial accounts, and personal belongings. The appointed personal representative becomes the person through which the estate is navigated after a Pinellas County resident's passing and carries significant responsibility during probate. The duties range from identifying and valuing the deceased's assets, staying informed of any debts or funeral expenses, paying off those creditors that file valid claims, preparing and filing required documents with the probate court, and ensuring lawful distribution of the remaining property as per the deceased's will or the Florida Probate Code. The personal representative must be careful and meticulous in managing complex financial matters. Understanding this necessity, probate attorney Jim Martin stands ready to offer you the supportive legal assistance and counsel needed. With his in-depth understanding of probate matters, he can alleviate some of the stress, providing clear legal guidance every step of the way. His commitment is to serve you with utmost dedication and proficiency.
Let Him Help You Pursue Your Goals
Probate attorney James W. Martin understands the difficulties and responsibilities that come with administering probate in Pinellas County, Florida. To serve you better, he navigates through every legal nuance with precision and patience. He has in-depth knowledge about identifying probate assets, paying the deceased's creditors, filing necessary paperwork, and adhering to the fair distribution of the remaining assets. Understanding the complexity of these financial matters, he offers his supportive hand, providing clear, legally sound guidance at every juncture. His primary effort is to provide legal advice for your concerns with dexterity and attentiveness, saving you headaches during this challenging phase. He is equipped with the essential knowledge to help you manage these tasks adeptly, fulfilling a commitment to provide excellent service and value to his clients. James W. Martin, P.A., is your dependable option in steering you through the legal maze of probate administration. Reach out to him at (727) 821-0904 or email jim@jamesmartinpa.com for the counsel and support you need on probate matters.
Get in Touch
Fill out the contact form or call
(727) 821-0904
to schedule your free consultation.
1

Free Initial Consultation

2

Over 40 Years of Experience

3

Pinellas County, Florida Probate Attorney