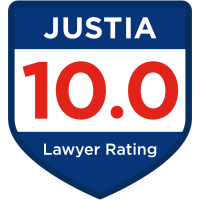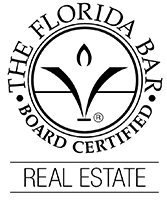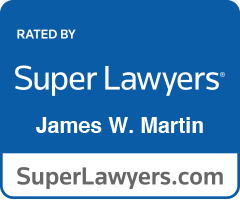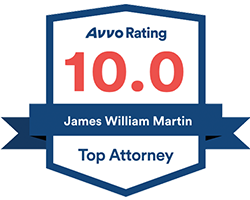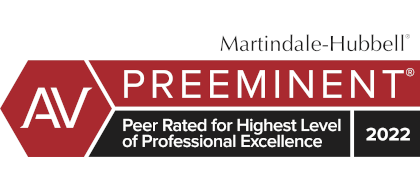 Estate Administration
Estate Administration
Probate attorney James W. Martin understands the complexity and challenges of estate administration, whether it is for a revocable living trust or probate of a last will and testament or probate of an intestate estate. Located in Pinellas County, Florida, his mission is to guide you through this often intricate process with compassion, professionalism, and knowledge. Whether dealing with assets, creditors, or distributions to beneficiaries, it can be overwhelming without proper legal guidance. Probate and trust attorney Martin is proficient in handling all aspects of Estate Administration, providing the much-needed assurance to his clients during such difficult times. Estate matters call for a sincere and transparent approach and he is wholeheartedly dedicated to guiding you every step of the way. For all your Estate Administration needs, reach out to jim@jamesmartinpa.com or call (727) 821-0904. Let him ease your burden as you navigate the complexities of this significant legal journey. Your peace of mind is his preeminent priority.
Personal Representatives of Estates
The procedure of Florida estate administration is a multifaceted and intricate one, especially amidst the emotional turmoil of losing a family member. Based in Pinellas County, Florida, probate and trust attorney James W. Martin provides comprehensive guidance during this challenging time. He helps his clients understand the critical aspects of estate administration, such as the role of the personal representative, which is what Florida probate laws call the executor or administrator, and the role of the trustee of a revocable living trust. The personal representative of an estate and the trustee of a trust are crucial people in the process. Personal representatives are appointed by the probate court and are charged with managing and distributing the decedent's assets in accordance with the Florida Probate Code and the will's provisions. If a person dies intestate, or without a will, the court may appoint a personal representative to perform these duties using Florida's intestacy laws as a guide.This role carries considerable responsibility and necessitates a solid understanding of legal processes. The appointed individuals are responsible for identifying and inventorying the deceased's assets, contacting potential heirs and creditors, managing debts and taxes, and distributing the remaining assets to beneficiaries.The compensation of a personal representative is regulated by Florida law. It can be an hourly fee, a flat fee or a percentage of the estate's value, depending largely on complexity and workload. Should disagreements arise about the compensation, the court has the jurisdiction to make a final decision. Probate and trust lawyer James W. Martin stands ready to provide support and guidance in the practical and legal aspects of the estate administration process. With a thorough understanding of the processes and laws pertaining to this complex procedure, he aims to simplify it for his clients, aiding them through these challenging times.
Duties of a Personal Representative of a Probate Estate and a Trustee of a Trust
Estate administration in Pinellas County, Florida is a comprehensive process that requires diligent management and effective communication skills. Based in Pinellas County, probate attorney and trust estate lawyer James Martin takes a detailed and methodical approach to access your family's legacy. The many responsibilities and tasks involved in estate administration may seem overwhelming, but he is ready to offer invaluable legal assistance regarding:
Gathering the Assets: This step involves locating and securing all assets of the estate. These can include bank accounts, investments, real estate, and personal property.
Inventorying and Appraising the Assets: Once gathered, the assets must be reported to the court and/or beneficiaries in a detailed inventory with values.
Managing the Estate Assets: During the process of estate administration, it's vital to manage and maintain the estate assets, whether that means paying for upkeep on property or insuring assets.
Handling Bills and Debts: All debts, bills, and taxes of the deceased are dealt with in accordance with complicated claims process under the Florida Probate Code, using the estate assets.
Collecting Money or Benefits Owed to the Deceased: Pursuing any monies or benefits owed to the deceased, ensuring a complete and comprehensive handling of the estate's assets.
Filing Court Documents: Your attorney will prepare and electronically file the necessary court documents related to the estate, adhering to various legal protocols to be in compliance.
Communicating with Beneficiaries and Heirs: Efficient and clear communication with all involved parties is another aspect of estate administration. 
Distributing Assets to Beneficiaries and Heirs: Ultimately, the purpose of estate administration is to provide an orderly distribution of assets to the designated beneficiaries and heirs, after paying administration expenses, claims, and taxes, finalizing the important process.
Probate attorney and trust estate lawyer James W. Martin in Pinellas County, Florida is committed to assisting you every step of the way through the estate administration process. Your peace of mind is his priority.
Litigation Against the Personal Representative or Trustee
Based in Pinellas County, Florida, probate attorney and trust estate lawyer James W. Martin is deeply experienced in navigating the nuanced field of estate administration. Dealing with the distribution of a family member's assets, settling outstanding debts, and coordinating with beneficiaries can often be an overwhelming task. A proficient attorney allows you to navigate these complex matters with ease and precision. An integral part of probate centers on the roles of the personal representative and trustee. They are entrusted with a fiduciary duty, meaning they are legally required to act in the optimal interests of the probate and trust estate. The vital responsibilities that fall under this fiduciary duty encompass collecting and inventorying the decedent's assets, notifying and paying valid claims filed by creditors, filing necessary tax returns, maintaining estate property, and distributing the estate property to the rightful heirs and recipients. However, scenarios can arise in which a personal representative does not meet their obligations. In these instances, potential legal claims could be brought against them. Moreover, disputes may crop up regarding the accountings filed or fees charged by the personal representative and trustee. An experienced probate and trust attorney can guide you through this challenging process and provide legal advice and representation. With a solid understanding of the legal landscape in Pinellas County, probate lawyer and trust attorney James Martin is ready to offer comprehensive support while dealing with estate administration issues.
Help To Pursue Your Goals
Estate administration, with its numerous complexities and legal requirements, presents a formidable challenge. Located in Pinellas County, Florida, probate and trust lawyer James W. Martin is well-versed in the intricacies associated with managing a decedent's estate. Handling multiple responsibilities can be an overwhelming task without a proficient trust and probate attorney. Probate and trust attorneys are adept at untangling these complex procedures, allowing you to focus on what's truly important during these trying times. 
James W. Martin values transparent communication with his clients, striving to provide prompt updates on developments so that you understand each step of the probate and trust administration process. He prioritizes your wishes and the needs of the estate, amassed from years of relevant experience. By choosing him, you choose peace of mind, knowing that the legal aspects of administration of the probate and trust estate is in capable hands.
Get in Touch
Fill out the contact form or call
(727) 821-0904
to schedule your free consultation.
1

Free Initial Consultation

2

Over 40 Years of Experience

3

Pinellas County, Florida Probate Attorney