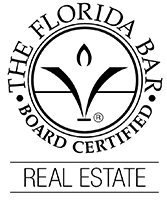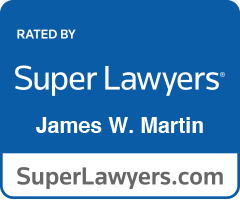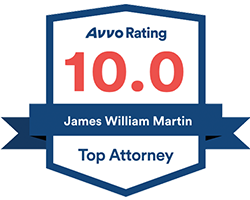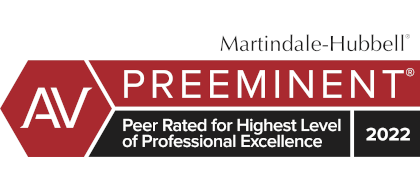 Let's Fix It – Real Estate in Probate
Before We Get to the How, We Need to Get the 5 WS: Who, What, When, Where, Why
Who died? Who survived? Who has the deed, will, trust, and other documents? Who are the heirs and beneficiaries? Who are the creditors?
What real estate was left by the person who died? What other assets were left? What's going on with the property now?
When did the person die? When did the person acquire the real estate?
Where is the property? Where are the survivors, heirs, beneficiaries, and other persons involved?
Why are you involved and what do you hope to accomplish?
Then We Determine What Laws Apply in This Particular Case
It's not always black and white. People are complicated; real estate is complicated; probate is complicated.
That's why you need a lawyer when someone dies owning real estate.
We need to determine which statutes, codes, and cases apply to the facts we gathered.
And then we come up with a set of possible outcomes.
After That, It's Time to Create a Plan to Advance the Client's Goals
Once we know what the law has in store for this particular situation, we can come up with a plan to help the client accomplish what the client set out to accomplish.
There are many fine lawyers in Florida.
Why Pinellas County Florida Lawyer James W. Martin Might Be the Right Attorney For Your Case
He Knows Real Estate and Real Estate Law
Jim Martin grew up in California, Colorado and Florida, surrounded by citrus farms, cattle ranches, and new housing developments. 
The technical and complex has always intrigued him. So Jim learned engineering drawing at Georgia Tech, mathematics at Stetson University, and contract drafting and estate planning at Stetson University College of Law. Then he went to work in private practice as a real estate, estate planning, and business lawyer. For over forty years.
During this time, Jim has represented all kinds of landowners: from homeowners to industrial landowners, and from small business owners to nonprofits. 
And he's dealt with all kinds of real estate: from homes to medical and professional offices, and from pristine waterfront property to environmentally damaged industrial land.
And all kinds of titles: from the everyday fee simple title to 99 year ground leases.
He's been a title insurance agent and an approved attorney for the largest title insurance companies in Florida.
He's seen real estate from the government's point of view by serving as a St. Petersburg City Councilman and a Tampa Bay Regional Planning Council member.
And he's the author of Florida Legal Forms — Real Estate Transactions published in two volumes by West Publishing.
And, finally, Jim Martin is Board Certified in Real Estate Law by The Florida Bar.
He Knows Probate and Trust Law
When Jim Martin started practicing law, the concept of a living trust to avoid probate was new. Only a handful of lawyers in Pinellas County drafted trusts. And Jim drafted hundreds.
But even when there is a trust, probate was usually needed to clear claims of creditors. 
So, Jim became a member of The Florida Bar Probate Rules Committee and also served as chair of the Probate Section of the St. Petersburg Bar Association.
He Explains the Law
Pinellas County, Florida, lawyer Jim Martin writes articles to educate lawyers, such as these:
Tips for Handling the Complex Real Property Transaction, published in The Practical Real Estate Lawyer by the American Law Institute CLE
Ten Tips for Handling Complex Probate, published in The Practical Lawyer, by the American Law Institute — American Bar Association
I Want To Probate a Will in Federal Court, published by The Florida Bar News
I Want To Sign an Electronic Will, published in The Practical Lawyer, by the American Law Institute — American Bar Association
Is the Law of the Body a Body of Law, published by The Florida Bar News
And Jim has educated law students to become lawyers in his role as Adjunct Professor of Law at Stetson University College of Law…for over ten years.
Get in Touch
Fill out the contact form or call
(727) 821-0904
to schedule your free consultation.
1

Free Consultation

2

Over 40 Years of Experience

3

Video Conferencing Available