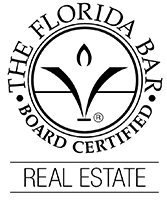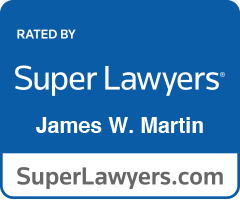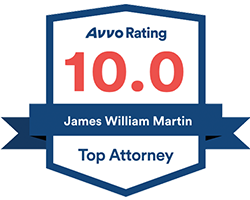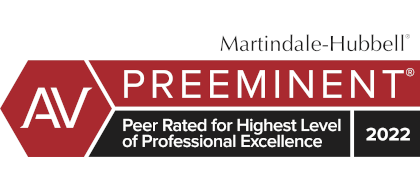 Law Practice Management Tips
This page provides links to online materials on managing a law practice.
An Interesting Video: I ran across this video from ten years ago in the midst of the Great Recession, and I think it's relevant to our circumstances today: Practice Management Handbook
Article by Jim Martin: Here is an article I wrote regarding how lawyers in practice are essentially solo even if they work for a large law firm: All Lawyers Are Solos Aren't We, published in ALI CLE The Practical Lawyer, Aug 2015
ABA Resources for Law Practice Management: For the last 50 years the leaders in law practice management have come from Florida, California, New York, Texas and Utah, among other states, and their work product appeared in publications of the American Bar Association. Here are some ABA resources to become familiar with for law practice management:
The Florida Bar Resources for Law Practice Management: Florida lawyers are leaders in technology for law practice. It would not surprise you to know that the original PC was created in Florida by IBM, and Florida lawyers used it to create systems for the practice of law that are still in use today in updated platforms. The Florida Bar supported law practice management by creating the Law Office Management Assistance Service (LOMAS) forty years ago, which recently transitioned to a web version known as Legal Fuel, which is here: The Florida Bar Practice Resource Institute (LegalFuel)
Florida Bar Economics and Law Office Management Survey: The Florida Bar surveys Florida lawyers every other year on law practice management matters. The most recent economics survey is here: Results of the 2018 Economics and Law Office Management Survey, The Florida Bar, March 2019
Florida Bar Opinion Survey: The Florida Bar also surveys Florida lawyers every other year for opinions on all sorts of bar-related things. The most recent opinion survey results are here: Results of the 2019 Membership Opinion Survey, The Florida Bar, January 2020
Firm Size in Surveys: Both surveys begin with firm size and show a fact that surprises many lawyers: most lawyers work for firms of 5 or fewer lawyers. In fact, about a third of all lawyers are sole practitioners, like me. This is not a new or recent fact. It has been this way for decades. And, this fact is not limited to Florida; it is generally the make-up of law firms throughout the country.  Here is question 2A of the 2018 economics survey presented as a table and as graphs:
Florida Supreme Court Rules of Professional Conduct: Ethics surround the practice of law. Were it not for them, an MBA would be enough for any lawyer to practice law. But, as a profession, the courts have established rules that we must follow, and we must read them and apply them to the business side of the practice of law every minute of every day. So, here they are: Florida Supreme Court Rules of Professional Conduct
Firm Name: The choice of a law firm name requires thought, discussion, and research. The firm name will appear on business cards, letterhead, court filings, advertising, lawyer directories, everywhere. Even sole practitioners need to choose a firm name, even though it might be their own given name. The choice of a firm name is constrained by legal ethics, as well as by state and federal trademark laws. Here are some helpful legal resources to consider in choosing a firm name:
Confidentiality and Security: Confidentiality is a defining characteristic of law practice. Few businesses in history can claim such a role, such a responsibility, such an honor, in civil society. We know the war-time phrase "Loose lips sink ships", but it is also true that "Loose lips sink clients' cases". So sacred is this duty of confidentiality that the legal system recognizes the attorney-client privilege and the work product doctrine. But, in order to maintain confidentiality in a high-technology world, we must be familiar with and confident with the concepts of security. Here are some starting materials to assist in getting your head around this, so to speak: 

Ethics Rule 4-1.6 Confidentiality of Information

Florida Statutes Governing Law Practice: Of course, the Florida Legislature has adopted laws to prevent the practice of law by nonlawyers so you should read it here: Florida Statutes Ch. 454 Attorneys at Law
Current Blogs for Lawyers Regarding Law Practice Management: It's always good to know what others lawyers are doing. You will not find a more sharing group of people. Perhaps there is a bit of competitiveness in all lawyers, and what better way to compete than to show what you've done and what you can do and how technology can be applied to the practice of law, and gee whiz look at my new device (for your early adopters). Here are some useful blogs for law practice management:
The Written Business Plan: Every business needs a business plan. And every business has one, written or not, intentional or not. Businesses work (or not) because of their methods, procedures, processes, and plans, in addition to their resources (people, money, time, equipment, materials, clients). Law firms need business plans, too. My wife says, "It's not real unless it's written down." She's right. Here are an explanation and template from the US Small Business Administration and Palo Alto Software's business plan app:
Word and Excel Training: "Written" means Microsoft Word and Microsoft Excel. It's likely that you are proficient in Word, but perhaps not so much in Excel. So, here are some training links on Microsoft's website if you want to get up to speed:
Practice Areas
Trends
Demographics
Office Space
The Paperless Law Office
Miscellaneous Links
Get in Touch
Fill out the contact form or call
(727) 821-0904
to schedule your free consultation.
1

Free Consultation

2

Over 40 Years of Experience

3

Video Conferencing Available